"Extraordinary Design", also known as "Adversarial Architecture", are the names given to a relatively recent concept of An urban design strategy that uses elements of the built environment to purposefully direct or constrain behaviour. Specifically, it targets the homeless and young adults.
Have you ever seen a concrete railing with small metal spikes to prevent children from sliding on it? This is hostile engineering. Have you ever wondered why more and more garden benches are turning into strange and uncomfortable shapes, full of armrests and unnatural angles? That's because these seats were specifically designed to prevent homeless people from sleeping on them, or to keep consumers moving around in a space designed to take their money, not let them rest.
A subtle but also incredibly grim part of modern life, he is very obsessed with controlling spaces that are often public in nature (train stations, parks). They are the focus of this downloadable and experience virtual exhibition by Lois Brooks, called guilt effects.
"Take a first-person walk through Monument to Guilt, a short exhibition that explores exclusionary design," Brooks wrote of the exhibition. "Learn the basic principles of this harmful practice, re-evaluate the things you see every day and let the guilt sit with you for a little while."
G/O Media may earn a commission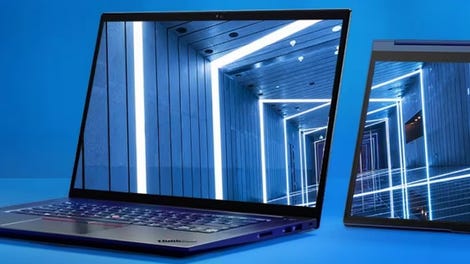 up to 52% off
Dedicated Lenovo laptops or PCs
Choose your processor, RAM, GPU, and more
Whether you're in the market for a new laptop or desktop or if you're specifically looking for something to play on, you can do so here and save up to 52% off.
guilt effects –Created with Unreal Engine which only takes "a few minutes" (depends on the player!) to go through – 500MB download on itch.io, and You can grab it here.
Note that we've already covered Brooks' work before; He was the man behind Mumtaz Walking courses locationwhich broke the animation of famous video game characters walking to their bare bones, allowing us to "focus on nothing but shuffling shoulders and putting one foot after the other."
"Typical beer trailblazer. Hipster-friendly web buff. Certified alcohol fanatic. Internetaholic. Infuriatingly humble zombie lover."