In mainstream media, it's especially important to be inclusive and talk about things that are considered taboo in our society. It helps break down some of the ideas and shame people have about things like menstruation. The new HBO showThe last of us," which came out on January 15, did a lot of things right. It's based on a 2013 video game made by Naughty Dog that takes place in the year 2023, twenty years after a fungus spread all over the world. A source says that The plot of a dark apocalypse story has always been used to break down social barriers, and Episode VI was no different.
After a few episodes after the heartbreaking love story between two LGBTQ+ people, the show has now shown how difficult it can be to get your first period. In the sixth episode, Joel (Pedro Pascal) and Ellie (Bella Ramsey) arrive in the quiet town where Joel's brother Tommy (Gabriel Luna) lives with his new wife Maria (Rutina Wesley) in a communal setting. The couple is welcomed with open arms, and Ellie is presented with new clothes. She finds her menstrual cup while getting dressed. At first, she is confused, but then becomes interested as she squeezes the cup with her fingers and reads the instructions on how to use it.
you smile and say,
Total!
It's a short sight, but a lot of people liked how it showed how it felt on your first period. It's confusing and messy, and it happens every month, even if you try to stay away from sufferers. Fans hailed the moment on social media for making it easier for people to talk about their period. A Twitter user named @aikohwrites said,
I'm so obsessed with #TheLastOfUs that finally shows us how people are dealing with menstruation at the end of the world.
We appreciate good #a period Acting, especially the menstrual cup! 🩸 well done, HBO ! #We delay ❤️ pic.twitter.com/vAPhvp0hsq

– Intimina (@intimina) February 21, 2023
jobraincells commented,
The menstrual cup thing in The Last of Us was a really sweet touch. A lot of the zombie/apocalypse media has ignored the whole thing, and it was nice to see it publicly acknowledged.
someone else @duckses said,
Menstrual cup on The Last of Us! It's great to see a show like this acknowledge periods the way they were.
display managerThe last of us," Craig Mazin, said he started thinking about tampons early in the pandemic when he was walking across Target and suddenly thought maybe he should stock up on some for his wife and daughter. He said,
These are the basic elements that we need or want. In a post-apocalypse, it's annoying having to deal with that and having a lack of options. Why don't we show it? Especially since our co-driver is a 14-year-old girl. This is part of her life!
Shout out to everyone who learned what a menstrual cup is while watching yesterday's episode of The Last of Us.

– Hanna Brooks Olsen (@mshannabrooks) February 20, 2023
In Episode 6, Ellie uses her menstrual cup for the second time in the post-apocalyptic wilderness. In Episode 3's first scene, Ellie goes against Joel's order to stay put and checks out the basement of a convenience store. She runs through the wreckage, putting herself at risk of running into an infected person. When she finds a dusty box of Tampax pearls on the shelf, she says,
F*ck yeah!
Mazen says it is important that Ellie does not think to put it in her bag so that Joel does not see her.
Tampons are a fun way to start, but the menstrual cup is where this topic really shines. It takes the idea of ​​resource-gathering from the moment you plug in and adds a new layer of game structure: as you move through the game, you level up and get better gear. The cup according to Mazen,
It is a wonderful solution in the ongoing apocalypse. It's a reusable solution that doesn't require you to find boxes of tampons in infected basements.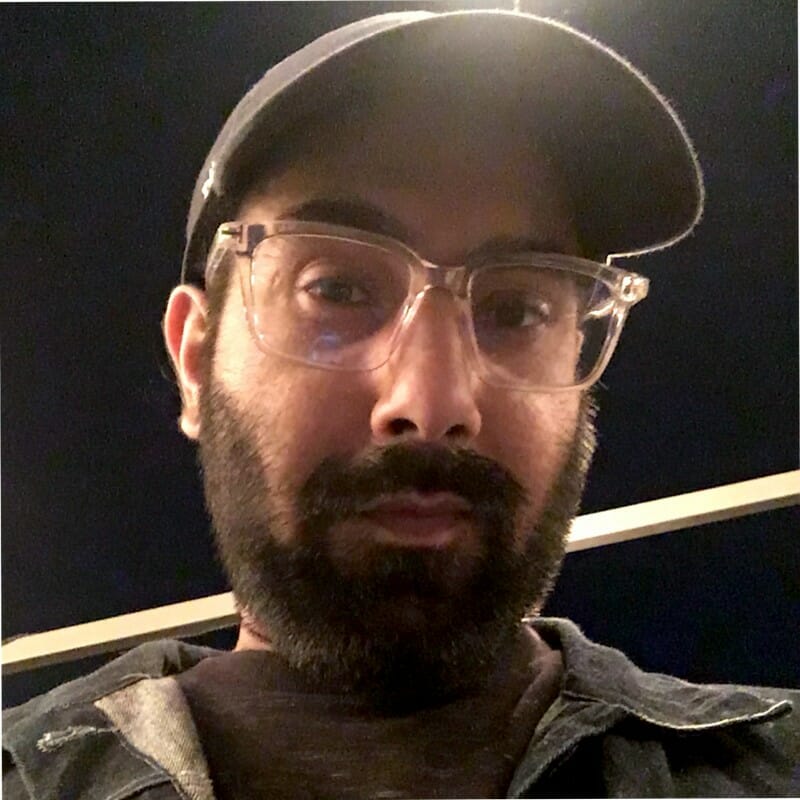 Fascinated by everything that makes sound. Strong passion for music, technology and all things Marvel.
"Lifelong beer expert. General travel enthusiast. Social media buff. Zombie maven. Communicator."