Open Editor's Digest for free
Rula Khalaf, editor of the Financial Times, picks her favorite stories in this weekly newsletter.
Israeli ground forces penetrated deeper into the Gaza Strip, rescuing a hostage held by Hamas, as the war threatened to escalate on multiple fronts.
The Israeli military said on Monday it had deployed more "infantry, armor, engineers and artillery" to Gaza and killed dozens of Hamas activists in fighting in the Strip, while the Palestinians said Israeli forces had reached the outskirts of Gaza City.
At a time of growing concern about the fate of more than 230 hostages held by Hamas, the Israeli military and intelligence authorities said that the Israeli soldier, Uri Majidish, was released during ground operations carried out by the Israel Defense Forces.
Ahead of the war cabinet meeting, Israeli Prime Minister Benjamin Netanyahu said that the Israeli army was expanding its presence in Gaza "with very measured and strong steps, and is making systematic progress step by step."
He added: "Calls for a ceasefire are an invitation to Israel to surrender to Hamas, to surrender to terrorism, and to surrender to barbarism. This won't happen."
Majidish is the first hostage to be rescued so far, although Hamas released four of the kidnappers last week.
Hamas published a video of three other hostages in what Netanyahu described as an act of "brutal psychological propaganda."
In the video, a 44-year-old woman named Danielle Aloni from the town of Yavneh said that Israel must release Palestinian prisoners to allow her and other prisoners to return to their homes.
Netanyahu, who was criticized by the families of some of the hostages, later said that Israel was "doing its best to return the hostages."
The death of Shani Luke, a 22-year-old German-Israeli woman believed to have been kidnapped by Hamas, was also confirmed.
in comments On the social media platform He added: "This is terrorism, and Israel has the right to defend itself."
The Israeli army said it would intensify its activities in Gaza, although it refused to provide details on troop locations.
However, footage posted online appears to show an Israeli tank and bulldozer on the outskirts of Gaza City on Salah al-Din Road, the main north-south internal axis in the area.
Bashar, a freelance photographer traveling with the person who filmed the video, said the tank bombed a private car in front of them as well as a "minibus."
The Israeli military says it has struck more than 600 targets in Gaza in recent days, including weapons depots, anti-tank missile launch sites and bunkers used by Hamas. The UN humanitarian arm said on Monday that some of the strikes over the weekend were near hospitals.
Israel also imposed severe restrictions on the supplies of electricity, water, fuel and food to the Strip, prompting relief agencies to warn of a growing humanitarian catastrophe.
US Secretary of State Anthony Blinken spoke with Qatari Prime Minister Mohammed bin Abdulrahman Al Thani on Monday about the humanitarian crisis in Gaza and efforts to release the hostages.
Diplomats are seeking to prevent hostilities from spilling over into a broader regional conflict, with the United States warning Iran and its proxies to stay away from the fighting.
But the Israeli Air Force bombed "military infrastructure" in Syria overnight after missiles were fired from the country, and one of its planes targeted militants in the city of Jenin in the northern West Bank. Officials at the Palestinian Ministry of Health said that four Palestinians were killed in the fighting.
Meanwhile, police announced that they had "neutralized" a man in Jerusalem after he stabbed a policeman east of the city.
Israel is also prepared to escalate hostilities on its northern border with Lebanon, where its forces have been engaged in escalating cross-border gunfire with militants from the Iran-backed Hezbollah group in recent weeks, Israeli military spokesman Daniel Hagari said. .
Israeli forces bombed targets in Lebanon on Sunday and Monday after launching rockets deeper into northern Israel than at any time since fighting broke out between Hamas and Israel this month.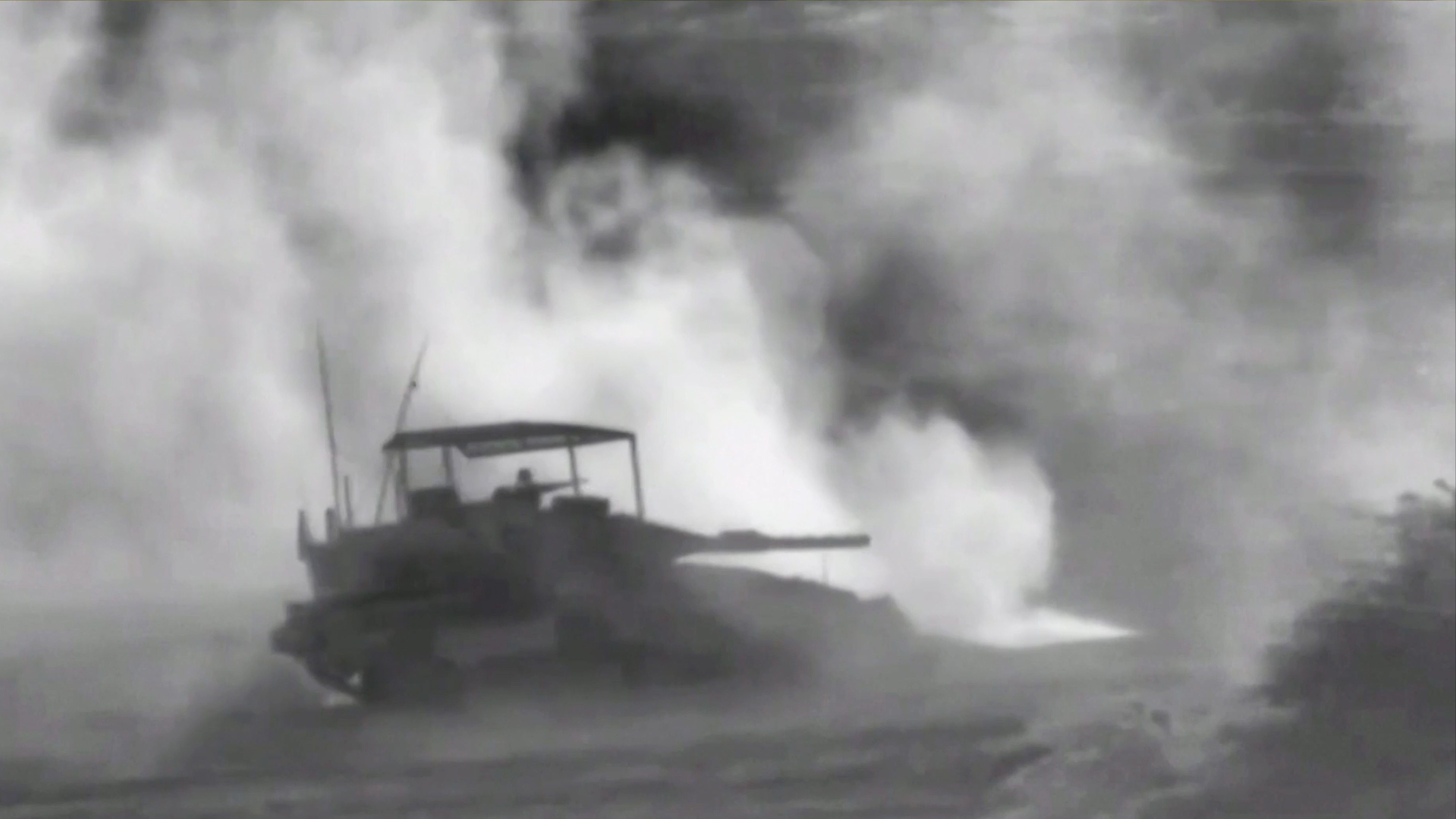 Israel has also been bombing Gaza since Hamas militants carried out the deadliest attack on Israeli territory on October 7, killing more than 1,400 people, according to Israeli officials.
The Israeli bombing killed more than 8,000 people in Gaza and injured more than 20,000 others, according to Palestinian officials.
The International Committee of the Red Cross said at the weekend that thousands of families in Gaza were "sleeping in makeshift shelters or in the open with little food and water." She added that hospitals were on the verge of collapse and that sewage plants were no longer working.
"Infuriatingly humble analyst. Bacon maven. Proud food specialist. Certified reader. Avid writer. Zombie advocate. Incurable problem solver."