Billing General Manager Brandon Bean He pointed a stark difference between Buffalo and Cincinnati after Sunday's disastrous loss in the divisional round and apparently took a light shot at the Bengals in the process.
Speaking at his year-end press conference on Tuesday, Bean was asked if he thought there was anything to do with List of Bengals that the Bills should attempt to mimic it in the off-season "in order to bridge that gap".
"No, they've got a good squad – they're now benefiting from a rookie midfielder contract. And they've had some lean years and without getting much in their physique – I don't want to suck bad enough to have to have him." Ja'Marr Chase".
BILLS' Sian McDermott ADDRESSES STEPHON DIGGS' ABRUPT LOCKER ROOM EXIT AFTER LOSSES TO BENGALS
Bean continued: "He's talented, I'd love to have him but you have to go through some lean years to do that and they were able to get [Joe] terrier No. 1, and I don't remember where Chase was recruited, so high, and these guys are in their rookie deals."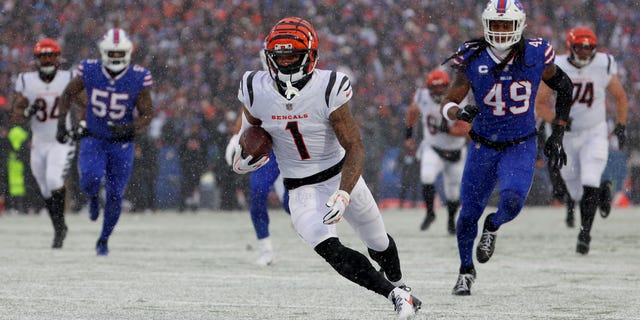 Bean wasn't denigrating the Bengals players, but he was pointing out the obvious.
Click here for more sports coverage on FOXNEWS.COM
Cincinnati has had two top five first-round picks in the past three seasons: Burrow with the No. 1 overall pick in 2020 and Chase with the No. 5 pick in 2021. By comparison, the Bills' last top five NFL draft pick was Sammy Watkins. 2014 with the No. 4 pick overall.
Josh Allen Drafted No. 7 overall in 2018.
"We're paying Stephon Diggs a pretty huge amount. We're paying Josh Allen a pretty huge amount, so there's a cap limit," Bean continued.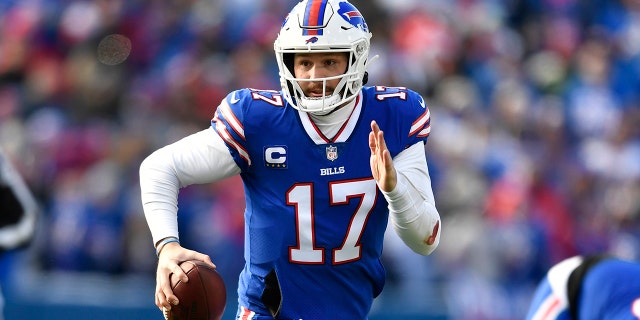 Click here for the FOX NEWS app
"But they've got a really good team. They've got some good young players – we're going to try to get as many good players as we can through recruiting and free agency but again, our game situation is a little bit different."
Beane said he plans to rework some contracts in the off-season in order to fill in the holes, but warned that they have to be smart about it.
"We may have to rework some contracts. It's not that we won't. But I also don't want, in a couple of years, to max out at a hundred million, as we've seen the difference to do."
"Alcohol enthusiast. Twitter ninja. Tv lover. Falls down a lot. Hipster-friendly coffee geek."